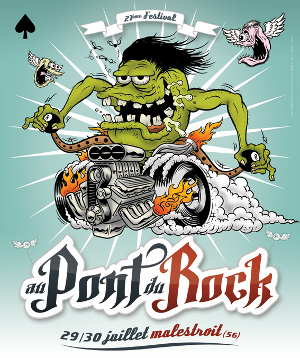 Malestroit annonce du lourd !
Cette année, le festival AU PONT DU ROCK n'y va pas par 4 chemins : l'édition 2011 sera mémorable ou ne sera pas !
Sur scène, Selah Sue, Lilly wood & The Prick, Moriarty, Katerine, The Do, Catherine Ringer, etc.
Et comme d'hab', Virgin Radio Bretagne vous file des pass 2 jours, du 6 au 13 juillet 2011.
 Virgin Radio, un maxx de festivals, un maxx de tubes !!!